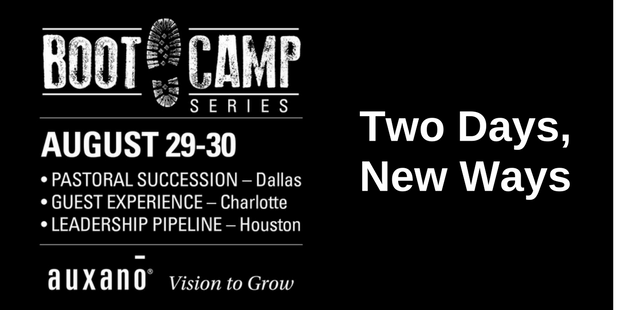 Auxano's NEW Boot Camp Series Coming August 29-30!
by: VRcurator

Coming August 29-30 – 3 brand new, groundbreaking Boot Camps designed to help you gain break-thru clarity in these three critically important areas of your church:
Pastoral Succession
Leadership Pipeline
Guest Experience
The Boot Camps will be held simultaneously in three different locations across the country.
Registration of only $1,995 provides two full days of learning and collaboration for up to five members of your team.
Click on the image below to find out more about each Boot Camp.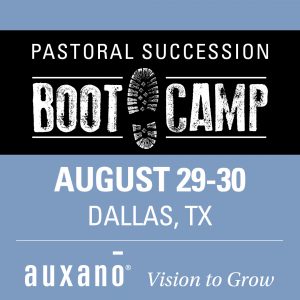 Tags: Boot Camps, Guest Experience, Leadership Pipeline, pastoral succession