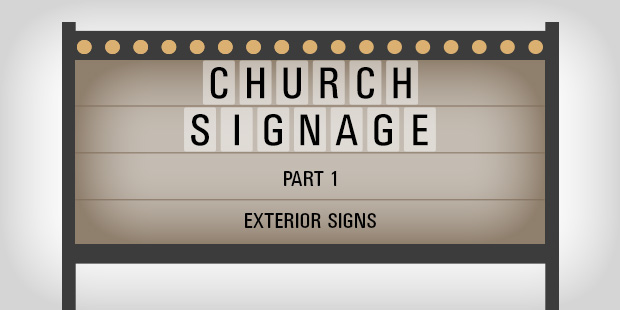 Church Signage, Part 1: Exterior Signs
by: Erin Williams

Besides the building itself, a church's primary sign is its first impression. It's our first chance to tell the community who we are, what we value, and what we do. It's also one of our best shots at inviting people to join us. Here are some things to keep in mind when you think about your church's primary sign:
Make it big, but not too big.
Place it in your most visible location.
Make sure it fits with the overall look of your church.
Make it durable.
Make it clear.
Give information.
Marquee or not?
Sometimes you only have one chance to advertise. When people go by your church, what are you saying to them?
Read the full article here.
Read more from Erin here.

Tags: Attention, Awareness, Erin Williams, Wayfinding