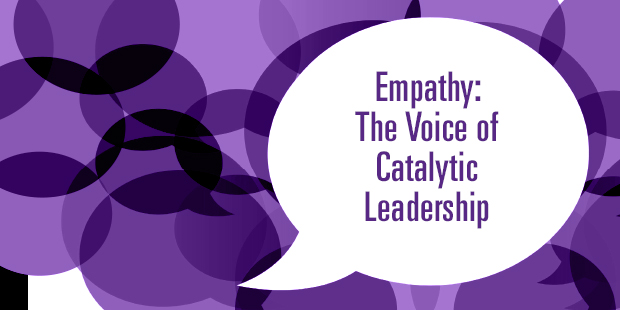 Empathy: The Voice of Catalytic Leadership
by: Nancy Duarte

Change is inevitable.
Whether we're talking about business, society, politics, or life, we all know that trying to stay still is a recipe for stagnation.
A leaders' job is to anticipate the future, to identify the trends that will affect their organization, and to guide and inspire people to move toward a better reality. Today more than ever, this job requires leaders to grasp the rapid rate of change in the business world and to build an organization that's capable of continually adapting.
Nancy Duarte, CEO of the design firm Duarte, Inc., and Patty Sanchez, the Chief Strategy Officer for Duarte, have recently released their manifesto for change communications, entitled Illuminate. It has been written specifically for leaders who want to inspire others to understand and follow a vision for change, over and over again.
It's a tricky road to navigate. Most people are more comfortable with what they know than with the unknown future. Great leaders anticipate this challenge, emphasize with that struggle, and communicate in ways that overcome resistance. Throughout this process, four tenets play a critical role in helping them to succeed in realizing their goals.
Transform to Thrive
Listen With Empathy
Navigate the Journey
Communicate Empathetically In Each Moment
Read more about these four tenets by downloading the PDF below.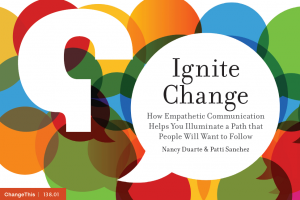 You, too, have the power to shape your own epic venture and drive it to a successful conclusion.

Tags: Change, Iluminate, Nancy Duarte, change process, communicating change