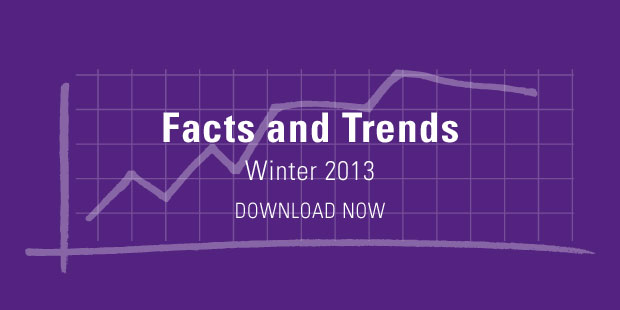 Facts and Trends Snapshot, Winter 2013
by: Facts and Trends

Expanding on their name, the Facts and Trends staff is providing a snapshot of current issues, cultural and spiritual beliefs, and church trends. It's also a report of what churches are doing to connect with their communities.
This quarterly download is filled with bite-sized content you can read in a few seconds – and chew on for a few days.
Facts and Trends is a quarterly publication designed to assist pastors, church staff, and leaders in their ministry roles by informing them of resources and current issues in Christian ministry.
Carol Pipes is the Editorial Manager of Facts and Trends.
Download the Winter 2013 Snapshot here.
Read more from Facts and Trends here.

Tags: Culture, Facts and Trends, Snapshot