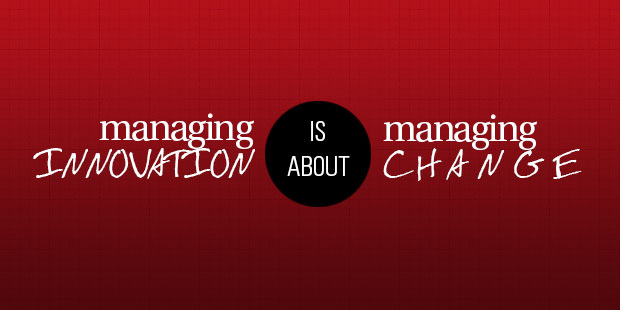 Managing Innovation is About Managing Change
by: Braden Kelley

Innovation is about change. Companies that successfully innovate in a repeatable fashion have one thing in common – they are good at managing change. Now, change comes from many sources, but when it comes to innovation, the main sources are incremental innovation and disruptive innovation.
The small changes from incremental innovation often come from the realm of implementation, so the organization, customers, and other stakeholders can generally adapt. However, the large changes generated by disruptive innovation, often come from the imagination, and so these leaps forward for the business often disrupt not only the market but the internal workings of the organization as well – they also require a lot of explanation.
The change injected into organizations by innovation ebbs and flows across the whole organization's ecosystem.
Let's explore the change categories visualized in this framework using the Apple iPod as an example:
Read the rest of "Managing Innovation" here.

Tags: Braden Kelly, Change, Innovation, Structure