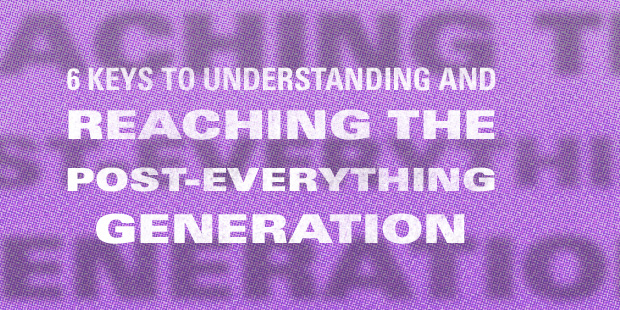 6 Keys to Understanding and Reaching the Post-Everything Generation
by: Tim Keller

How do we do renewal and outreach in the emerging "post-everything" United States culture? 
Post-everything people are those who are now in their teens and twenties, and they are our future. These persons are increasingly post-secular. They are much more open to the supernatural, to spirituality, and to religion, but not necessarily to Christianity.
In general, the church knows how to thrive in the shrinking enclaves of traditional people, but does not know how to thrive in this expanding post-everything culture.
Tim Keller, pastor of Redeemer Presbyterian Church in New York City, thinks there is great hope for the church if it: (a) has the humility to admit we are not doing the job, and (b) in a non-triumphalistic way, advance the answers that our theology provides.
Keller goes on to add that "We must first find ways to minister in three areas: universities, big cities, and ethnically diverse situations." He has developed 6 keys to help the church understand and reach the post-everything generation.
Download this important challenge to the church as it seeks to minister to the emerging culture from Tim Keller here.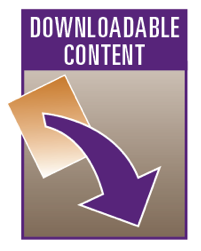 Tags: Post-everything, Recasting Vision, Tim Keller