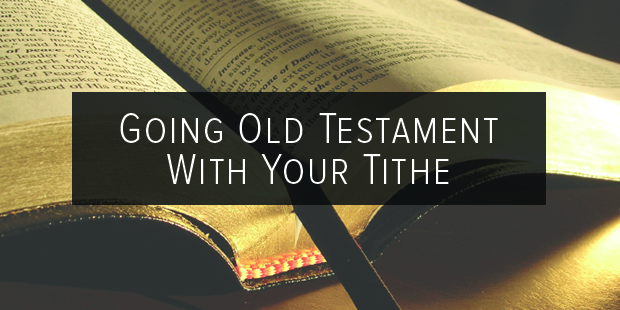 Going Old Testament with Your Tithe
by: Derek Gillette
When we think about tithing today, we often picture ourselves giving ten percent of our paycheck to a local church. Sometimes that involves making a donation through a mobile app, sometimes it's dropping a check in the plate as it's getting passed by.
Either way, we tend to think of tithing as a practice of giving money. But how did tithing work in the Old Testament, when it began? You might be surprised to know that:
People more often donated grain, wine, and animals than money. (They could give cash, but that was a little more expensive.)
Those donations didn't just go to the clergy of the times—some went to the community, and some was eaten as a feast.
The people of Israel may have given anywhere from ten percent to twenty-three percent of their income!
There's a lot we can learn about how tithing worked in Bible times, so we put together an infographic to illustrate. Check it out—and if you know anyone who would get a kick out of this information, please share!

---
 Would you like to learn more about the tithe and generosity in your church? Connect with an Auxano Navigator and start a conversation with our team.

Tags: Derek Gillette, PushPay, Tithing, Tithing in the OT