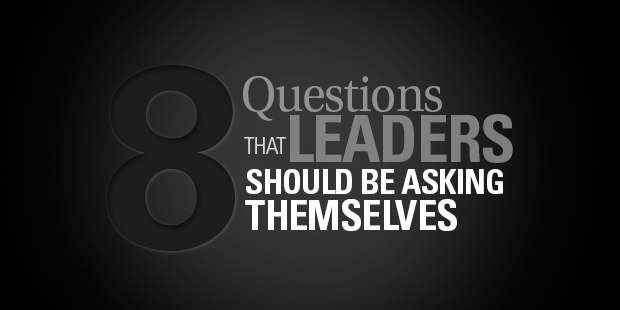 8 Questions that Leaders Should be Asking Themselves
by: Perry Noble

Perry Noble, the founding and senior pastor of NewSpring Church in South Carolina, offers eight questions that leaders should be asking themselves on a regular basis:
#1 – Is there ANYTHING that God is really dealing with me about right now that I am trying to deny?  (Denial doesn't make us a great leader…if God's pressing in on YOU then He wants YOU to do something.)
#2 – Am I known as the person who sits around and complains about a problem or the one who rolls up his sleeves and dives into how to deal with it?
#3 – Would I rather hear about the church down the road having a major win or a major problem?  (This reveals our heart!)
Read the rest of Perry's list here.
Read more from Perry here.

Tags: Leadership Development, Leadership Engine, Perry Noble