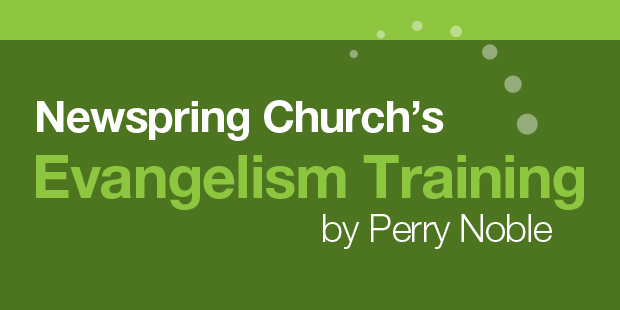 NewSpring Evangelism Course Participant Guide
by: Perry Noble

At NewSpring Church, "found people find people."
Pastor Perry Noble and his team have prepared a tremendous resource on Evangelism for use in their groups – and now they have made available to everyone! Here is a brief outline of each session. NewSpring has graciously given permission for you to download the Participant's Guide; see the link below. The link to download the video segments is also listed.
SESSION 1: WHY?
In this session Perry talks about "why" we all have a call to evangelize and why it is important that we talk about Jesus. Evangelism is important because every person we come in contact with is either in a relationship with Jesus or is spiritually dead.
SESSION 2: WHAT?
In this session Perry will teach about "what" evangelism is. This lesson will help you see more specifics about sharing the Gospel and also a few things you will want to avoid.
SESSION 3: WHERE?
In this session Perry will teach on "where" we are called to go as believers. While it is easy to focus on ourselves and what makes us comfortable, the Bible tells us that Jesus came to save the world not just you and me.
SESSION 4: WHO?
In this session Perry talks about "who" you are called to share the gospel with. The call to evangelism is not just the responsibility of the church, or your pastor, but it is YOUR responsibility as well.
SESSION 5: SHARE YOUR STORY
Following this video, everyone in your group will have a chance to share their story in three minutes or less.
>>To download the Participants Guide, go here.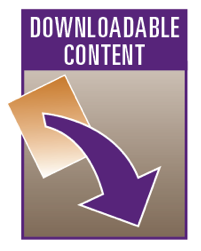 For additional resources (Host Leader Guide, Host Training Guide, and videos for each session, go here.
More about NewSpring Church here.
Read more from Perry Noble here.

Tags: Evangelism, NewSpring Church, Perry Noble