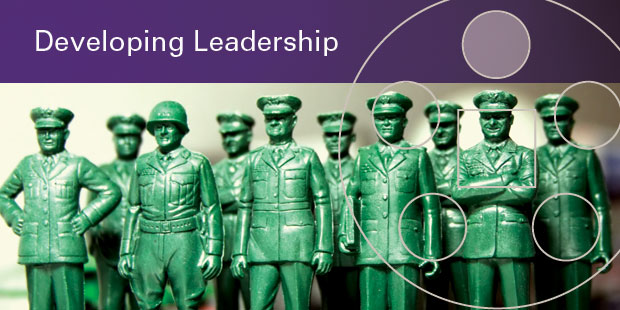 Developing Leadership
by: Will Mancini

Spiritual leaders are the carriers of God 's DNA in the church, the shapers of a church 's vision and core values. They are influencers of what the church embodies. The key to radical discipleship is the development of trainer – coaches that carry the DNA to the edges of the movement.
—   Michael Slaughter
The first of the five circles in the Integration Model is leadership. How will you use vision to recruit leaders, develop leaders, structure people, and divide your attention among the right leaders? Take leaders out of the equation and the visionary is a daydreamer.
The implications of these questions are so huge for leadership development, we want the Vision Room content to focus beyond the good leadership books, principles and "Maxwellisms" out there. All too often the topic of leadership development is disconnected from your church's unique vision.
As a starting point with leadership development, I encourage pastors to consider three basic principles:
First, when it comes to hiring, get people who get the vision.
Are you doing everything you can up front to ensure the chemistry and culture fit with potential staff?
Second, let strategy determine structure.
Once you have the strategy articulated and pictured, you must go back and revise your organizational structure.  If you don't strategy becomes impotent. Why? Because no leader wakes up with a specific responsibility (and accountability) connected to your church's strategy component.
Third, lead leaders.
Every church I know has people who do ministry. Some of the better churches I know grow leaders. But the best churches actually lead leaders; that is, they have a leadership pipeline that is continually filling and developing people.  They have a leadership culture.
May God bless your leadership development efforts.

Tags: Integration Model, Leadership Engine, Staff, Structure, Will Mancini