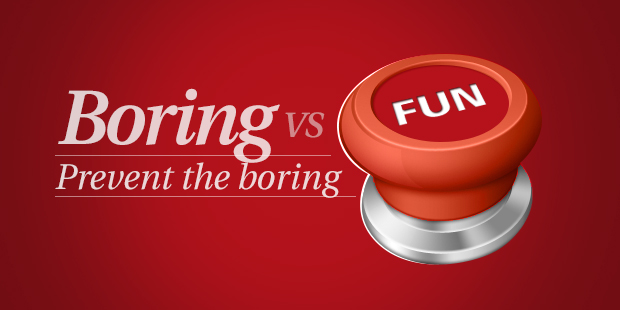 Even Fun Will Become Boring
by: Kelvin Co

A challenge for communicators is to continually tackle the work we do, regardless of how fun and exciting it is. Sometimes, it's downright boring. This is part three of a five-part series tackling boring vs. fun in church communication. 
Cool new ideas or projects have a powerful pull on creative people. We are naturally drawn to work on them and give them our energy and attention. And there's never a shortage of projects and opportunities that entice us.
How do we choose? How do we determine what is worth our time?
First, we must remember that the fun will become boring. The things we consider boring today were once new and exciting projects. Guess what will eventually happen to that new social media channel, smartphone app, document, form or communication project? It will have to be managed, maintained and sustained. It will become boring, a pain and then neglected.
Read how Kelvin uses a series of questions to prevent the fun from becoming boring here.
Read Part 2 in this series here.
Read more from Kelvin here.

Tags: Attention, Awareness, Creativity, Kelvin Co