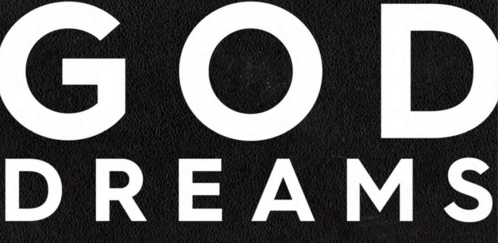 God Dreams Book Releases in 2 Days; Free Chapter Now Available
by: Will Mancini

For Vision Room readers I wanted to make sure you got your hands on the free stuff as it roll out with God Dreams.
Download the FREE Chapter 1 from God Dreams.
God Dreams is not only a continuation of my work in Church Unique, but the debut of a Visionary Planning model that has been 15 years in the making. I am not sure if I will ever be this excited about a tool for church leaders. What makes God Dreams so unique and useful?
Here are a few reasons:
1) God Dreams will show you in a new way, why vision is deeply important for your life and ministry.
2) God Dreams will help you diagnose two pitfalls as a visionary: generic vision and obsessing with the present. Of course it will unpack why "thinking long" is critical. And I will show you how to blow-up the generic, all too common, blah-blah-blah vision that plagues our minds and our "about us" church web pages.
3) God Dreams provides a new master tool that "snaps into" the Vision Frame of Church Unique. The master tool is called the Horizon Storyline. You are going love this tool, and its five key features that make your visionary plan sticky and shareable.
4) God Dreams gives you templates to accelerate your team dialogue. Long-range vision is tough. It's hard to get teams on the same page.  These 12 vision templates will bring new clarity to your team within hours. Before long you will be inspiring the masses with new skill and content!
5) God Dreams will help your inspirational and creative team members lock arms with your detailed and operational team members. Yes, it's like heaven when it happens. More stuff gets done.
6) Most importantly God Dreams will help you experience greater freedom, confidence and progress for your life in ministry. You already have more busyness; now pursue more freedom  knowing that you are focused precisely on what God wants you to do.
What kind of dramatic impact will your church have in your lifetime? Don't go into 2016 with this question unanswered.  It's time to discern it and proclaim it for God's glory!
> Download the FREE Chapter 1 from God Dreams.
I hope you enjoy the free chapter. Stay tuned for offer free stuff and incentives for your help in spreading the word about God Dreams.

Tags: God Dreams, Visionary Planning, Will Mancini