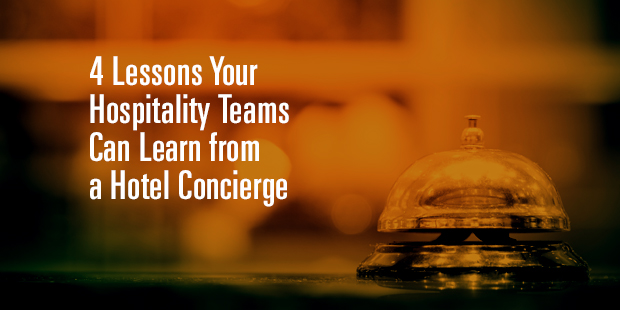 4 Lessons Your Hospitality Teams Can Learn from a Hotel Concierge
by: Jason Young
A remarkable hotel concierge has an insatiable appetite to serve guests with professionalism and to deliver personalization through what can often be perceived as monotonous tasks.
Have you experienced the attentiveness and gracious care from a hotel concierge? They have an intuitive nature to know what you need and how to make things happen while balancing ten other things at the same time.
After learning from Julien Tanguy, Holly Stiel, and Marjorie Silverman, all of whom are concierge phenoms, I identified four lessons applicable to those leading hospitality teams and designing environments for guests. A remarkable concierge possesses:
1. Attributes – They have specific elements that lend toward being remarkable. Some of these elements include:
Approachability
Calmness
Perseverance
Creativity
Charisma
Competence
Generosity
Confidence
Resourcefulness
Humility
Passion
Courteousness
Strong memory
2. Commitment – They maintain a positive attitude and take it personally while getting the job done for each guest. They are in it to win whatever it is for the guest.
3. Capacity – They wear many hats and still deliver a personal and remarkable experience for each guest. You feel like they are taking care of just you when they are really taking care of a number of people.
4. Intuition – They perform a type of triage for the guest. They are able to sense what is needed, how to respond, and then figure out how to get it done. Quickly.
---
Check out Auxano's Guest Experience Boot Camp in Cincinnati, OH on August 7-8.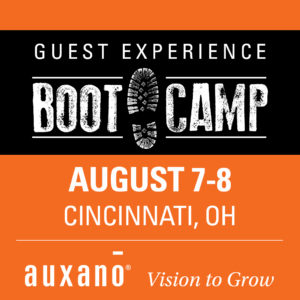 Tags: Concierge, Guest, Guest Experience Boot Camp, Guest Experiences, Hospitality Teams, Jason Young