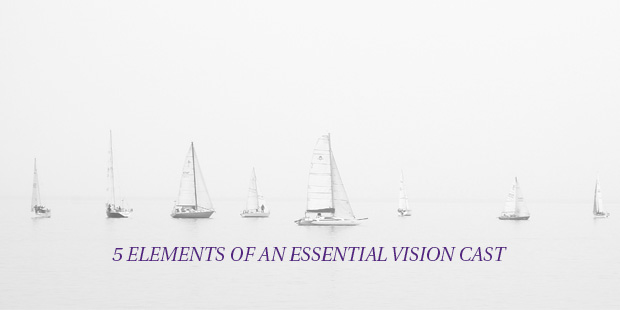 5 Elements of an Essential Vision Cast
by: Mac Lake

Getting an opportunity to cast a God-given vision is a weighty privilege. Having spent time with God, you've heard the heart of God and are called to lead toward a preferred future for your church, organization or community.  Before you even speak your first word your audience's mind is like a canvas. The words you speak can paint a picture of a new reality, move people to action, enthuse commitment and even drive them to make personal sacrifice for the cause. 
Others belief in and willingness to contribute to the vision is essential for the dream to translate into reality. The moment you finished casting your vision every listener will make up their mind whether they'll take a next step with you or walk away.  Whether they'll be a contributor or a curious onlooker. This is why it's critical for every vision caster to understand the essential ingredients of an effective vision cast.
It must include evidence of God's leading
It must be big enough to inspire
It must be delivered with passion
It must solve a meaningful problem.
It must include a request to contribute.
Often times you get one chance to cast vision to a potential partner so pray hard and speak wisely.  What would you add to this "essentials" list?
Read more from Mac here.

Tags: Mac Lake, Recapturing Vision, Recasting Vision, Vision Frame