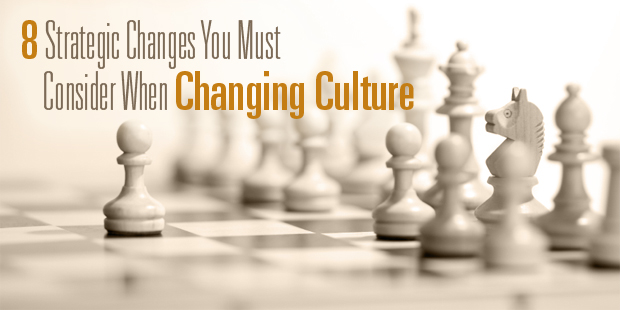 8 Strategic Changes You Must Consider When Changing Culture
by: VRcurator

Since the world around us is constantly changing, the inability to change with it can have huge, negative consequences.
Everyone knows this and yet many organizations – even those full of very smart people – often find it almost impossible to change.
Geoffrey James has written a manifesto that explains the source of the difficulty and provides a set of steps that can help an organization move from what might be called "20th Century" thinking to "21st Century" thinking.
That type of thinking involves asking some tough questions which lead to strategic changes you must consider when changing culture.
What is business all about?
What is a corporation all about?
What is management all about?
What role do employees play?
What really motivates people?
What is the nature of change?
What's the role of technology?
What is the essential nature of work?
Also covered in this manifesto:
8 Strategic Changes You Must Consider When Changing Culture
How to Change an Organizational Culture
26 Strategies that Match Action to Belief
>> Download James' manifesto here

Tags: Change, Change leadership, Cultural Change