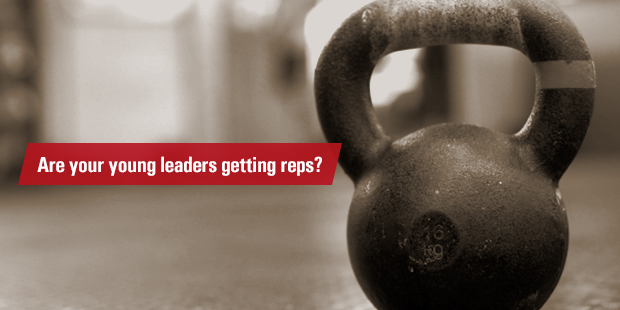 Are Your Young Leaders Getting Reps?
by: Mac Lake

Are the young leaders in your organization getting the reps they need to truly sharpen their leadership skills? Coaches understand the importance of their players getting reps in practice.  In baseball each player gets time in the batting cage to get swings at the plate.  In basketball each player spends countless hours shooting multiple free throws.  In football each player runs through the same play over and over again to ensure they know their assignment.  It's these reps during practice that give each player a higher probability of doing well in the game.
What areas do your young leaders need reps?
Communication – find various platforms inside and outside organization to give your young communicators the opportunity to get more speaking reps.
Decision making – put your young leaders in meetings where significant decisions are being made, allow them to have a voice, share their opinion and exercise their decision-making muscles.
Leading teams – give your young leaders an assignment to lead a task force or project team.  Allow them to get the practice of getting results through others.
Developing leaders – Challenge your young leaders to identify, recruit and train up new potential leaders. Ask them on a regular basis who they're raising up and what that individuals next step is in their development.
Giving them reps accomplishes three things for these young leaders
It develops their competencies
It strengthens their confidence
It enhances their credibility
What's your next step and getting your young leaders more reps?

Tags: Leadership Development, Mac Lake, Staff Development