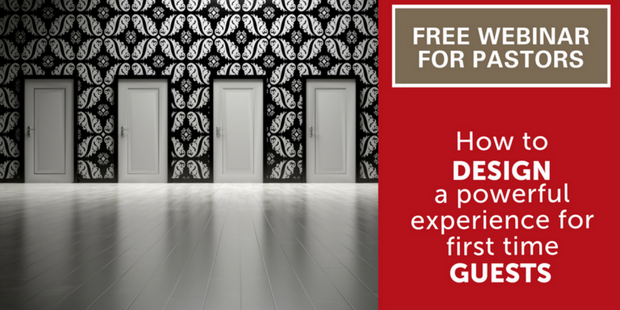 How to DESIGN a Powerful Experience for First Time GUESTS
by: Bob Adams
Did you know that a first time guest will decide to come back in the first 11 minutes of visiting your church? And yet, we spend very little time thinking about how to shape those first few minutes in a powerful way, much less the rest of their time with us.
The fact of the matter is that defining moments shape our lives, but we don't have to wait for them to happen. We can be the author of them.
In today's increasingly fast-paced and unpredictable environment, church leaders need to be involved in design thinking more than ever. Design is all about action, and churches too often get stuck at the talking stage.
Face it – despite all our planning and analyzing and controlling, the typical church's track record at translating its rhetoric into results is not impressive.
Moments matter. And what an opportunity we miss when we leave them to chance!
All it takes is a bit of insight and forethought.
All it takes is for you to think like a designer.
In this webinar, Bob Adams will introduce you to developing powerful moments through design thinking…
Because Designing Guest Experiences is more important than delivering guest services.
The webinar will be held Wednesday, August 1 at 10:30am CDT.
Interested in the webinar, but can't make it to the live event? Register here, and we can send you a link to the recording the next day.

Tags: Guest Experience, Guest Experience Webinar, Webinar Series