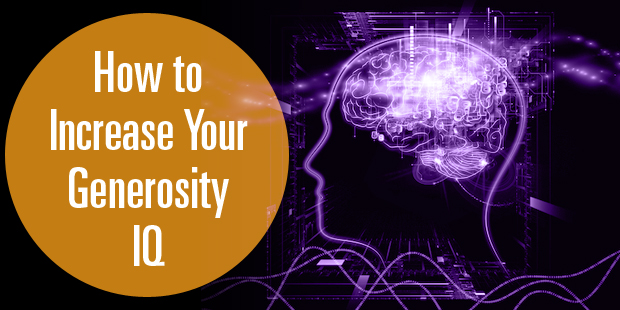 How to Increase Your Generosity IQ
by: Todd McMichen
I am usually reading one or two books on the topic of generosity. I am thrilled that so many resources exist today that stretch church leaders both practically and theologically. If you feel a little behind the curve on the topic and want to catch up, here are five good reads. You may not agree with them all, but you can learn from them all.
If you need to sharpen yourself practically, read How To Be Rich by Andy Stanley. It will turn generosity inside out and give you a very simple, yet powerful program to follow.
If you need to inspire yourself to live boldly, read The Blessed Life by Robert Morris. He will challenge you to live it yourself first. You will not be asked to dabble in generosity, but to give boldly and watch God work.
If you need to strengthen your biblical perspective, read Christians in an Age of Wealth by Craig Blomberg. It will thoroughly deepen your understanding of the biblical teachings on the poor, generosity, and wealth from the Old to the New Testament.
If you need to learn more about growing generous disciples, read Revolution in Generosity edited by Wesley Willmer. This compilation of 21 noted leaders exposes how modern secular fund raising techniques will rob church leaders from developing the spiritual trait of generosity.
If you are looking for a practical tool for you and your staff, please consider my book, Leading a Generous Church, which was just released last month.
So you know, the number one trait of a generous church is that it is led by a generous pastor. I find this to be true everywhere I go. Step up and lead the way.

Tags: Christians in an age of Wealth, Generosity, How to Be Rich, Revolution in Generosity, The Blessed Life, Todd McMichen, generous pastor