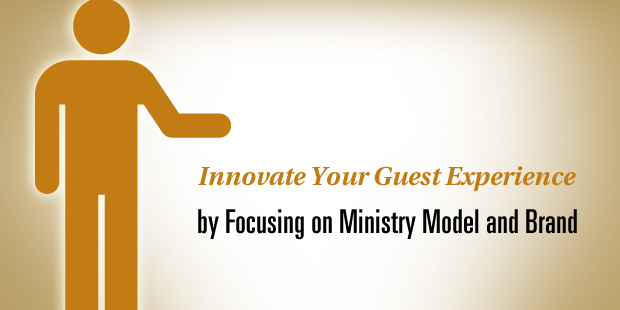 Innovate Your Guest Experience by Focusing on Ministry Model and Brand
by: Kerry Bodine

Your Guests are your customers.
At Forrester Research, Inc., customer experience is defined as how customers perceive their interactions with your company.
Kerry Bodine, Vice President and principal analyst serving Customer Experience Professionals at Forrester Research, has written a great blog post entitled: "Business Model And Brand: Keys To Customer Experience Innovation" (May 17, 2013)  that church leadership teams need to consider. Here's an excerpt:
"If you want to shift your customers' perceptions, you have to examine those interactions on a deeper level. Specifically, you need to look at the types of interactions customers have and the qualities that those interactions embody. And that's where your business model and your brand come into play.

While the connection between business model and customer experience might be obvious, I don't find that many companies actively consider the two in tandem.

Your business model determines the types of interactions customers will have.
Brand values drive the qualities of those interactions.
Organizations that want to differentiate their customer experience need to go beyond find-and-fix efforts that result in incremental improvements. They need to innovate the customer experience by refocusing on their business model and brand.
Read the complete blog post by Kerry here.
Read more from Kerry here.

Tags: Assimilation, Guest Experience, Kerry Bodine