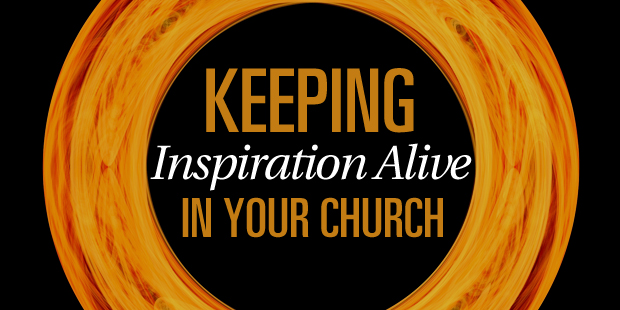 Keeping Inspiration Alive in Your Church
by: Michael Hyatt

A while back I had to get my drivers license renewed. This meant a trip to the Department of Safety's Driver Service Center. While the process was quicker and more efficient than I expected, the people working the counter seemed lifeless.No smiles. No warmth. Just marking time. It was a little depressing.
However, this happens in the private sector as well. I had a similar experience at a popular chain restaurant. I'm sure it happens in non-profits and churches as well.
In fact, it happens any time people get disconnected from the their purpose.
As a leader, here are four ways you can keep inspiration alive in your organization:
Connect people to the larger story. People want to know the organization they work for matters. They want to know it is making a difference in the world. For this to happen, you must connect them to the larger story. Why was your organization founded? Why does it exist? What would happen if it disappeared? What is really at stake? You can't talk about this too much.
Remind people why they matter. It's one thing to understand the organization matters. It's another thing to understand they matter—and they do. But they must be reminded and affirmed. They must understand how their actions contribute to the overall mission. While this might be clear to you, it is probably not clear to them. Your role as a leader is to help them "connect the dots."
Continuing reading this post here.
Read more from Michael here.

Tags: Leadership Engine, Michael Hyatt, Story