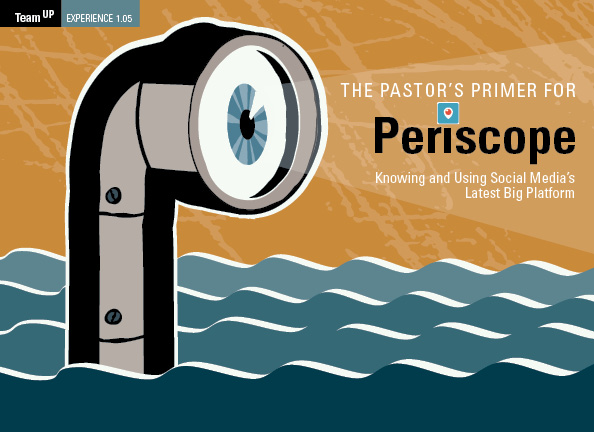 Pastor's Primer for Periscope Now Available
by: VRcurator

 You may have heard of Periscope, the shiniest new app on the social media landscape. It's an insanely simple, live streaming tool that connects with your twitter account. (Twitter bought it for $100 million.) Whatever you broadcast, people can comment on and "heart" showing real-time interaction and engagement. Best of all, it archives your live-streaming event for 24 hours so that your followers can watch later if they weren't immediately available.
Breaking out during the Spring of 2015 in Austin at South by Southwest, it is still too early to know whether Periscope will mark the next big movement in social media interaction or just be a momentary blip on our current landscape of cultural over-communication.
Either way, the ability to broadcast video from a handheld device and instantaneously interact with live viewers certainly opens new doors of connectedness in ministry.
For pastors uninterested in social media, or unconvinced that digital engagement is worth the effort, consider these statistics, as of this writing:
302 million people are active on Twitter each month
1.44 BILLION people are active on Facebook each month
Could you imagine the Apostle Paul, remaining unconvinced that new routes of commerce and cultural communication were not worth the effort in spreading the gospel of Christ?
This Pastor's Primer for Periscope is designed to educate and inspire the everyday leader, even those only marginally involved in social media, to the possibilities of Periscope for you and your team.
Download the Pastor's Primer for Periscope here.

Tags: Bryan Rose, Pastor's Primer for Periscope, Periscope, Will Mancini