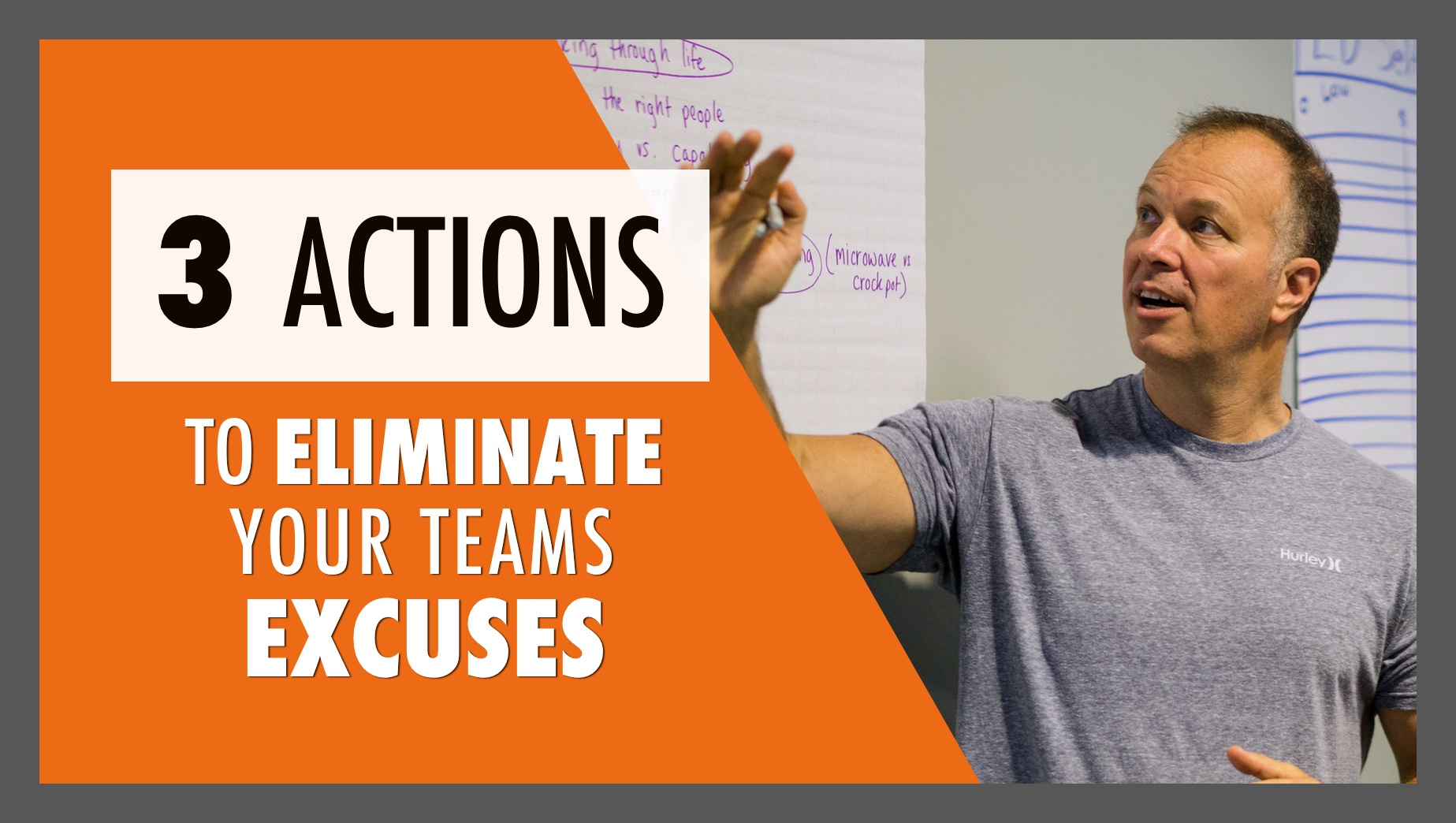 3 Actions to Eliminate Your Team's Excuses
by: Mac Lake

When your team members are not reproducing new leaders it won't be long until your leadership pipeline begins to run dry.
It's not that they don't know leadership development is important, they just have excuses for not making leadership development a priority. When your team is not reproducing leaders, it's your role to take the lead and help eliminate the excuses. As long as the excuses remain you will never have a culture of leadership development.
These three actions will help you develop your team as developers, see them engage in leadership development more and result in more new leaders flowing into your leadership pipeline.
Share this video with your team and discuss the questions below.
LINK: https://youtu.be/YDEmHqOv32Q
Discussion Questions
What are the most common challenges our team faces in developing leaders? (Make a list on a whiteboard)
Which challenge is the biggest for us? What steps can we take to eliminate this excuse?
What happens over time when a team continues to make excuses and fails to have a constant flow of new leaders? (Make a list of consequences)
How healthy is our leadership pipeline (leadership bench depth). Would you say it's: On life support, Anemic, Slight fever or Healthy?
What action steps do we need to take to overcome excuses and improve the health of our leadership pipeline?
Read more from Mac here; subscribe to more free videos here.
---

Tags: Excuses, Leadership Development, Mac Lake, Team Development