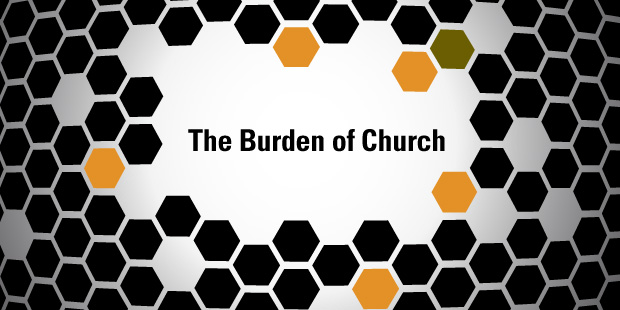 The Burden of Church
by: Vince Antonucci

After hearing the pastor at the conference admit that he didn't love pastoring and dreamed about doing something else, I decided to investigate. Just about every time I got to spend one-on-one time with a pastor I really respect I asked them, "Do you enjoy what you do? Is this like … fun … for you?"
I've asked about ten pastors that question. One said, "Yeah! Absolutely! This is the greatest!" The other nine said, "No, not so much." One confided, "I think God made me a pastor to make sure that I go to church. I wonder if I wasn't a pastor if I'd go at all." I totally understood what he was saying.
It's not that any of these guys are complaining or throwing a pity party. Each is just admitting, "This is really tough. So often the work of the church is a real burden." And I agree.
So why do I do it?
Read Page 3.
Read more from Vince here.

Tags: Leadership Engine, Staff, Vince Antonucci