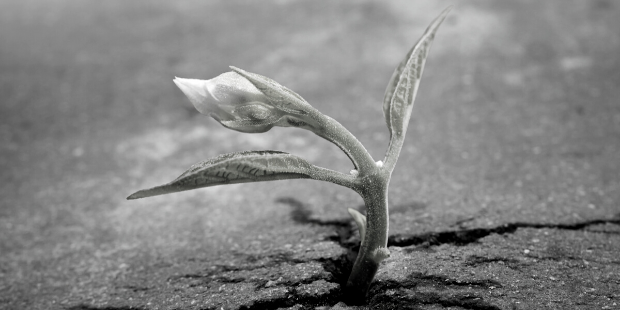 Vision Recovery Process – Step 1
by: VRcurator

As a part of Auxano's Better Future Webinar Series, we will be posting videos and links here from the preceding week's topics.
---
Listed below are the first two of our 30-minute "Vision Recovery Process" webinar videos, introduced last week as a part of our Better Future Webinar Series.
Please click on the images below to play the videos.
Tuesday, April 14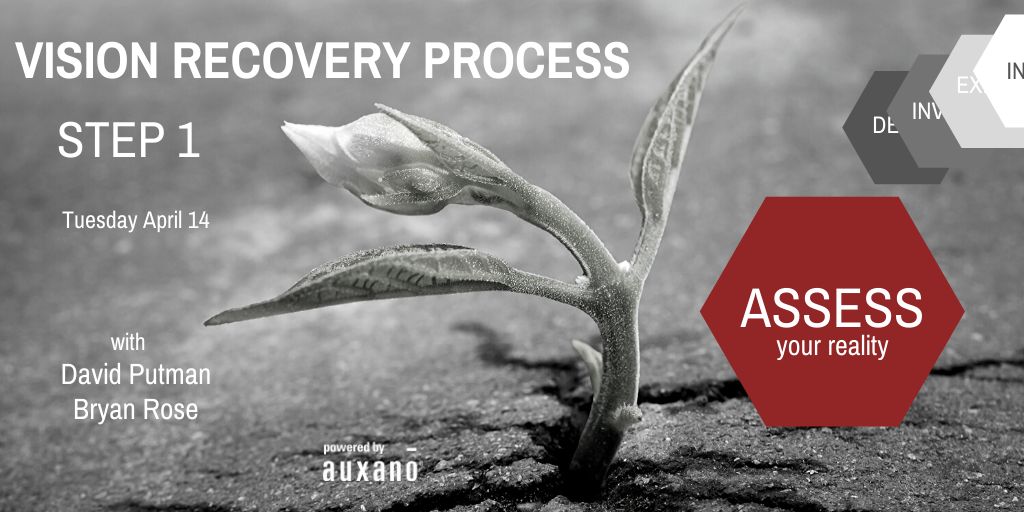 Thursday, April 16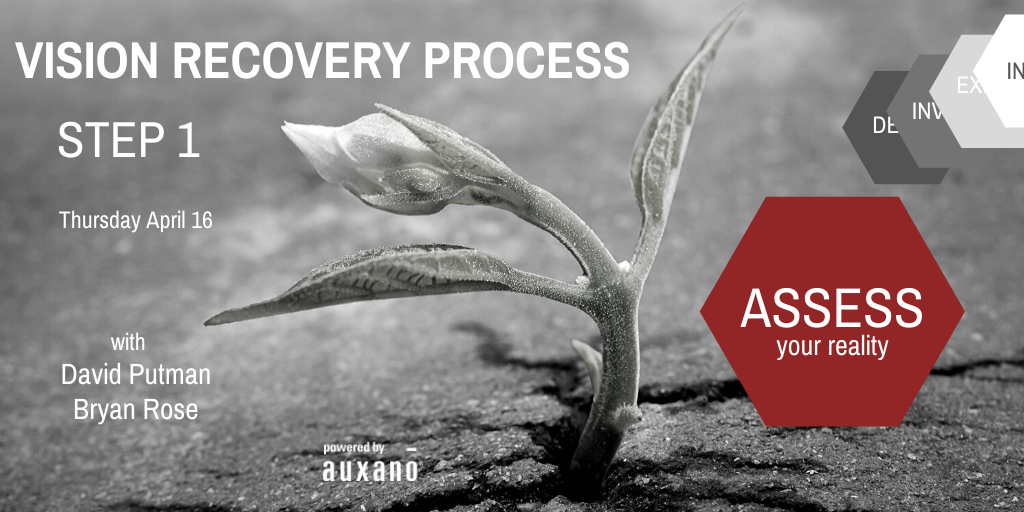 Supporting resources discussed in the webinars are available as the following PDF downloads.
The Disruption Timeline – An overview of three disruption phases you will move through
Seven Disruption Conclusions – Seven ideas you may begin to anticipate
Vision Recovery Process Overview – Five steps of the Vision Recovery Process
COVID-19 Congregational Survey – Feel free to use these questions or use them as a starting point for listening to your congregation.
ASSESS Your Reality – A lists and development tool, this editable PDF is for bringing together thoughts from other churches, your community and your congregation.
> To receive these downloads, please complete this form; you will receive an email with download instructions.
Our team of Navigators is also offering free, 30 minute follow-up coaching calls. To schedule a call, please complete this form.

Tags: Assess Your Reality, Better Future Web Series, Bryan Rose, Clarity for uncertainty, David Putman, From Crisis to Clarity, Vision Recovery Process