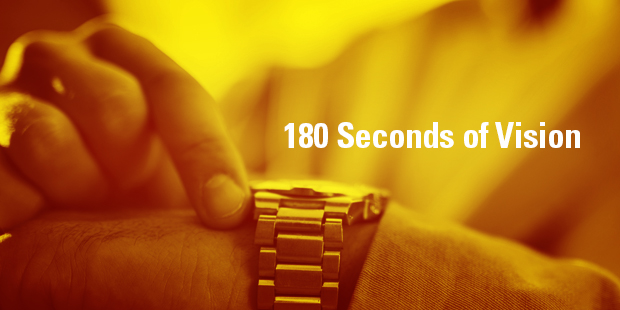 180 Seconds of Vision
by: Bryan Rose

Dear Pastors, Campus Pastors and/or whomever is on the rotation this Sunday…
Please do not just stand up on the platform for 3 minutes and "make announcements."
We already know the announcements.
They were on the screens before the service.
They were the bulletin we read during the sermon.
They were definitely handed to me on the card by those well-meaning, but intense, women in matching t-shirts when we came in the door.
They were the same announcements about this time last year.
Instead, show me how these activities fulfill our mission as a church.
Connect my spiritual growth to this sign-up, and if you cannot, why are we doing it? 
Create a conversation and inspire me to learn more than dates, deadlines and catch phrases. Because I do.
Thanks for taking a few extra minutes of prep time to paint the bigger picture for us.
180 seconds of vision beats 3 minutes of announcements every Sunday.
---
Want to learn more about how your communication can paint the bigger picture for your congregation? Connect with an Auxano Navigator.
---

Tags: Bryan Rose, Vision, Vision Clarity, church announcements