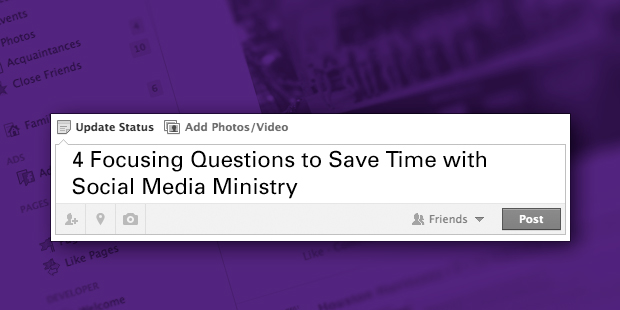 Four Focusing Questions to Save Time with Social Media
by: ND Strupler

The way to keep social media simple is to be selective.
Social Media can be overwhelming. Don't get me wrong: I love social media. 
Social Media exists for three reasons:
to connect with people
to share with others
to learn from others
If you feel like you are spending too much time with social media,
Ask yourself these questions:
Why do I want to go to this social media site?
Is this site more conducive to broadcasting or engaging in a network of people?
What's the benefit of this social media site to me?
Am I looking to pass the time using a social media?
Here are the Apps I use:
I've turned off notifications on my phone for my Social Media apps. By having these social media apps off on my iPhone means I'm fully present locally but able to connect without distraction online when I do log in each day.
Tell me…How do you keep social media simple?
This post is inspired by Dana Byers
Read more from N.D. here.

Tags: Attention, ND Strupler, Social Media