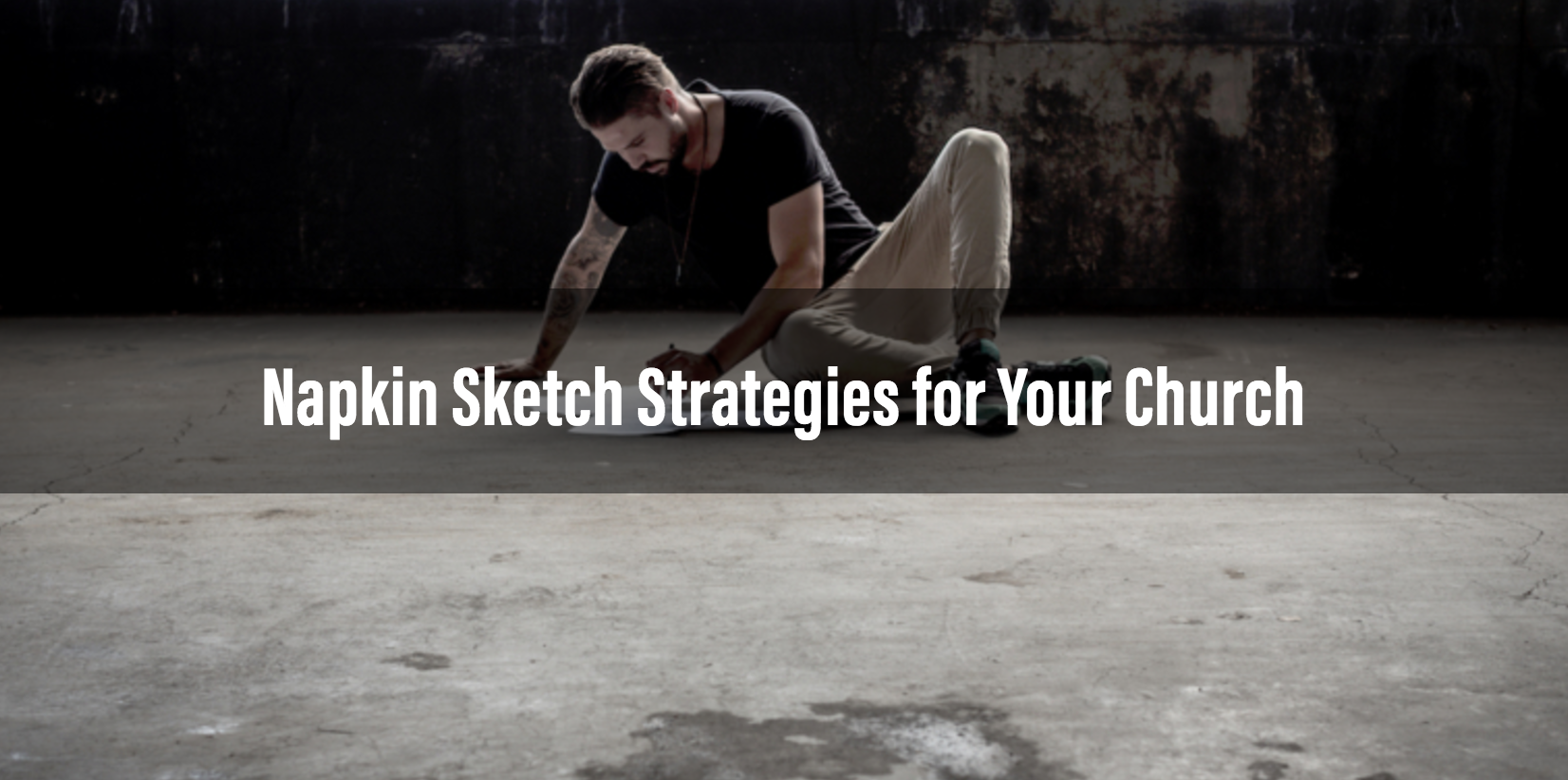 Napkin Sketch Strategy: If You Can't Draw It, You Can't Deliver It
by: Will Mancini

In the process of articulating disciple-making strategy with church teams,
I have grown to appreciate the power of a napkin sketch. In fact, I emphasized in my latest book: The Dream Big Workbook released in collaboration with Exponential.
In the book, I ask teams to put together as napkin sketch strategy. I define strategy as a picture that shows how your church accomplishes its mission on the broadest level. It is your disciple-making pathway. I also think of it as:
The operational logic of your church
The pattern of participation of your people
The rhythm of the body of Christ on mission 
Think of your napkin sketch as a map with simple, easy, and obvious next steps. It clarifies what you do "at church" and "in life" to keep church programming less complicated. It should be fun to share with others. Done right, a simple napkin sketch is a weapon to fight the prevailing and broken models of church. Church is not somewhere a person goes for one hour week, it's a community of people living on mission everyday.
I will be uploading some videos of strategy napkin sketches soon.
Until then, read this great article on the power of a napkin sketch.
If you have not grabbed it yet, get a free copy of the Dream Big Workbook.
---

Tags: Dream Big Workbook, Exponential, Napkin Sketch, Will Mancini