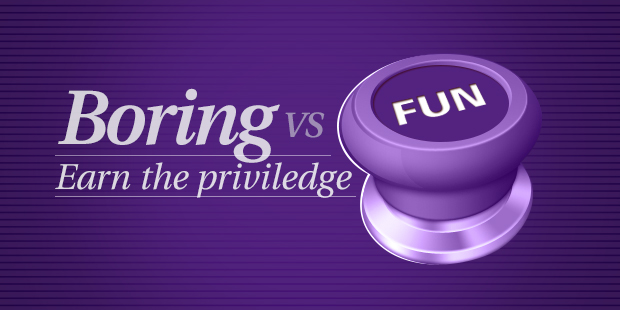 You Have to Earn the Privilege to Keep From Being Boring
by: Kelvin Co

A challenge for communicators is to continually tackle the work we do, regardless of how fun and exciting it is. Sometimes, it's downright boring. This is part four of a five-part series tackling boring vs. fun in church communication.

One of the most fun and fulfilling things we get to do in church communication is to come up with and roll out cool, creative new ways for promoting our ministries. There is never a shortage of great new ideas and opportunities that would bring us much joy and satisfaction to work on and implement. What a gift and privilege.
We should never take for granted that we must earn the privilege to keep doing what we do. Our credibility or track record is what affords us this privilege.
Read how Kelvin suggests we build our credibility over time here.
Read Part 3 of the series here.
Read more from Kelvin here.

Tags: Attention, Awareness, Creativity, Kelvin Co