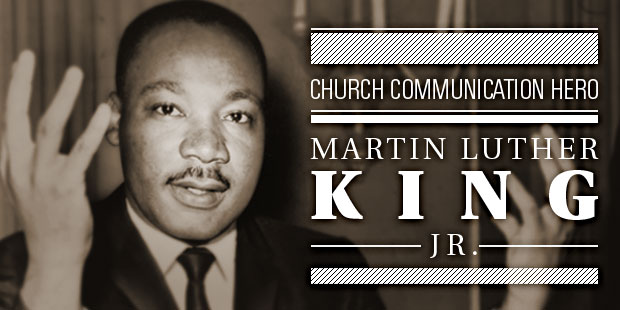 Church Communication Hero: Martin Luther King, Jr.
I think we can claim Martin Luther King Jr. as a church communication hero. Granted he's a hero in so many other, greater ways, but he was a master communicator. He put forth a vision and the people followed. He came up with creative solutions that confounded his opponents.
And isn't that what we do? Find creative ways to connect people with a powerful truth?