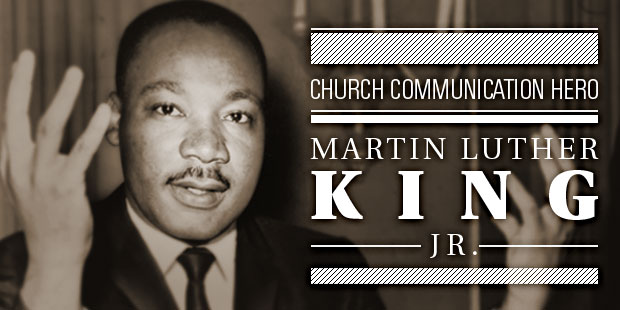 Church Communication Hero: Martin Luther King, Jr.
by: Kevin Hendricks

Martin Luther King Jr. is perhaps the greatest champion for social change in 20th century America. He was also a Baptist minister.
He led a congregation, like many of you.
He sat through church business meetings, like many of you.
He worked to share the story of the gospel with his community, like many of you.
It's somewhat revisionist and a little demeaning to call his work marketing, but in some small ways it was. He shared a message with his community and nation that ultimately spoke of the gospel story of freedom and redemption. He obviously didn't use postcards and Facebook and sermon graphics, but he did use marches and rallies and non-violent protest.
More the rest of the story here.
Read more from Kevin here.

Tags: Brand, Communication, Jr., Kevin Hendricks, Martin Luther King