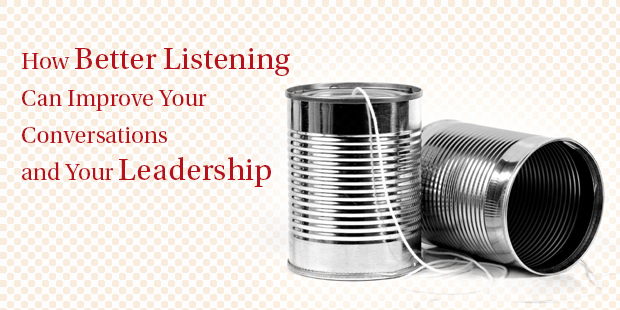 How Better Listening Can Improve Your Conversations and Your Leadership
by: Judith Glaser

For a leader, listening is perhaps the most important skill of all. As a leader, we must learn to listen while navigating along with the person speaking toward a common destination – mutual understanding.
Whether your talents are in sales, systems engineering, administration, technical support, or leadership, listening to connect with others – requires a new and powerful form of deep listening.
When having a conversation you can improve your precision listening skills by asking questions that will help you gain more insight from the speaker. By intentionally navigating through a conversation, we can move from making assumptions to gaining clarification of meaning and intent – and it happens by asking the right questions.
Judith Glaser, CEO of the Benchmarking Institution and Chair of the Creating WE Institute, has developed examples of these navigational-listening questions that will guide your next important conversation.
You can download these questions along with other practical helps for your next conversation here.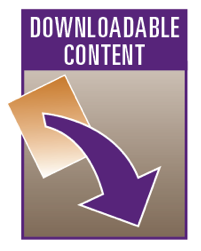 A recent release of our SUMS free book summaries also spoke directly to this topic.
Conversational Intelligence, also by Judith Glaser, advances the theory that the key to success in life and business is to become a master at "Conversational Intelligence." It's not about how smart you are, but how open you are to learn new and effective powerful conversational rituals that prime the brain for trust, partnership, and mutual success.
Download a copy of this free summary here.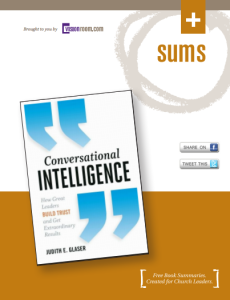 Tags: Active Listening, Conversational Intelligence, Judith Glaser, Listening, sums