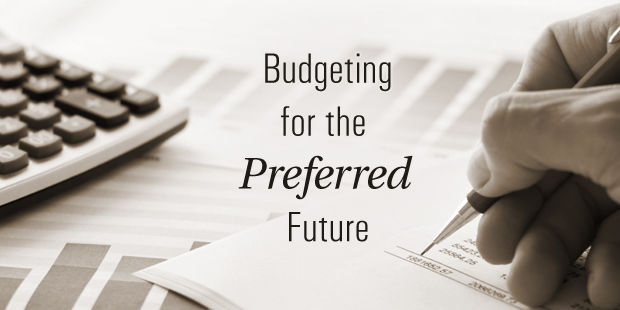 Budgeting for the Preferred Future
by: Mark Howell

I've written about arriving at the preferred future a number of times.  My most requested talk features this concept.
The essence of the concept?  The present can be explained by an understanding of Andy Stanley's insightful one-liner: "Your ministry is perfectly designed to produce the results you're currently experiencing."
The probable future can be anticipated.  As Albert Einstein famously declared, "The definition of insanity is doing the same thing over and over and expecting different results."
Want to arrive in the preferred future?  Don't want to end up in the probable future?  You must begin to do different things.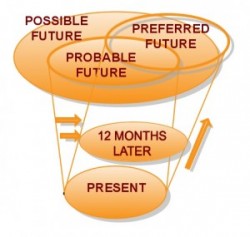 What makes the new trajectory possible?  Among other things, budget reallocation.  Budget is a zero sum reality.  It must be allocated to the critical growth path.
How does that happen?  Peter Drucker's wisdom is enlightening:
"Innovating organizations spend neither time nor resources on defending yesterday.  Systematic abandonment of yesterday alone can free the resources, and especially the scarcest of them all, capable people, for work on the new."
Scarily efficient.  Not an endeavor undertaken lightly.  Which is why Carl George's line is so compelling: "Leaders allocate the finite resources to the critical growth path."

Tags: Mark Howell, Vision, Vision Frame