Perfecting Your Pitch by Finding Words that Work
by: Ron Shapiro

Have you ever been faced with settling family financial squabbles, asking for a raise, offering tough but constructive criticism, rejecting a friend or relative's request for a loan, selling and holding to a price, making budget denials and requests, dealing with customer objections, or negotiating a contract where you feared the other side had all the leverage?
And have you, said something to quickly solve the problem and in an instant thought to yourself: "Wow, why did I say that?" How often do we come out of an important discussion or a negotiation and ponder what we could've done or said differently to achieve a better result?
Ron Shapiro is an expert negotiator, sports agent, attorney, educator, civic leader, and best-selling author. Having negotiated the contracts of more Baseball Hall of Famers than any other agent, he knows a little about the art of negotiation.
To easily explain how to achieve better results yourself, Shapiro has developed a simple, systematic approach to empower people from all walks of life with the tools to perfect their pitch. Simply called the 3 Ds—Draft, Devil's Advocate, and Deliver—it is the key process for success in challenging communications.
Now if you're thinking that you don't need the 3 Ds, remember the words of Harry Truman: "It's what you learn after you know it all that really counts."
Don't make excuses. Try something new and see the difference it will make.
Put the 3 D's in play and you will not only be a better negotiator or business leader, but also have a tool for leading a more effective and fulfilling life.
>> Download Ron Shapiro's "Perfecting the Pitch" here to help you achieve success when faced with a difficult communication challenge.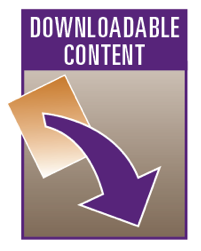 Tags: Communication Challenge, Ron Shapiro, negotiating