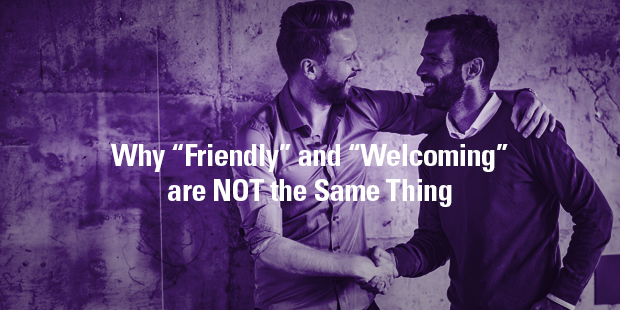 Why "Friendly" and "Welcoming" are NOT the Same Thing
by: Bryan Rose
The goal of excellent church hospitality teams should be to communicate "we are expecting Guests" every Sunday morning. 
However, this does not happen without intentionality. Every congregation, both healthy and unhealthy, tends to drift inward relationally over time. A strong Sunday morning welcome reminds everyone at the church of the presence of first-time Guests.
Remember, there is a difference between a friendly church and a welcoming church.
Without trained leadership and developed systems, a church welcome moves from the healthy expectation of Guests to one of three accidental mindsets. We know this because the team of Navigators at Auxano have experienced these non-verbal communications  in our 15+ years of performing Guest Perspective Evaluations:
"We think you can figure out where to go and sit because we are only tolerating your presence until we approve your theology."
"We desperately want you to come back again because we need you to help us survive another week around here."
"We are surprised you actually showed up because most of us have been looking for a good reason to leave for years."
None of the three will result in a second time Guest visit.
---
Want to know more about Guest Experiences at your church? Let's talk! Connect with an Auxano Navigator here.
Interested in bringing your team (up to 5 people) to Auxano's Guest Experience Boot Camp coming to West Palm Beach, FL on February 26-27? Find out more here.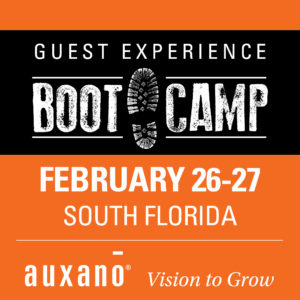 Tags: Bryan Rose, Church Guest Experience, Guest Experience, Hospitality